Get an Overview 👇
Participate in a 2-day, 1-night Mount Rinjani hiking expedition as you team up with fellow adventurers.
Commencing your ascent from Sembalun Village, you'll make your way to the Sembalun Crater Rim, treating your senses to breathtaking vistas of Lake Segara Anak within the volcano's crater during the enchanting moments of both sunset and sunrise. On the following day, your journey takes you to the Summit of Mt. Rinjani and back down to Sembalun Village in East Lombok.
Throughout these two days, you'll find yourself traversing the rugged terrain for up to 8 hours each day, and when night falls, you'll rest in cozy tents beneath the twinkling stars, ensuring an incredibly immersive and unforgettable encounter with one of the world's natural marvels.
Two Package Options:
Direct Trek includes 4:30am collection in Lombok, transfer to Semablun to begin the trek
Stay 1 night in Senaru before trek begins
It's worth noting…
Direct treks are best for those short on time, while a stay 1 night before the trek is great for those who would like to go at a slower pace, check out the village of Senaru + visit Sindang Gile waterfall the day before the trek commences.
The Rinjani Crater Rim trek is best for beginners and intermediate hikers, families and those short on time.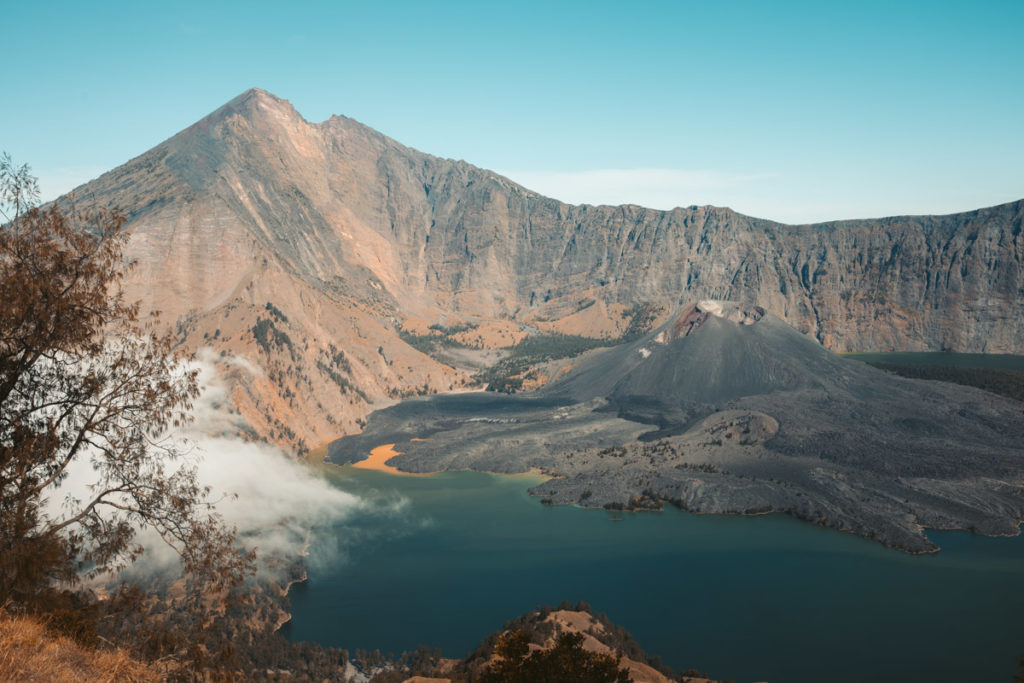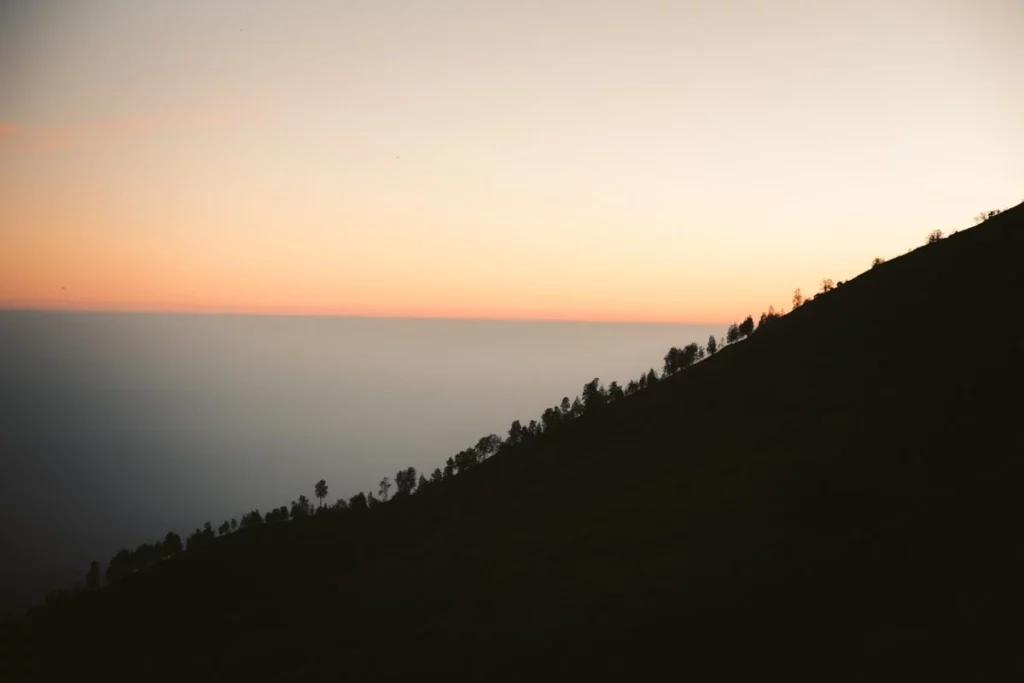 Itinerary 2D/1N Mt. Rinjani Trekking Package:
Crater Rim
Arrival – Stay 1 night before the trek starts here
Upon your arrival at Mataram, Senggigi or Bangsal Harbour on the island of Lombok, we'll be there to welcome you.
You'll be transferred to our partner-accommodation in Sembalun village.
Your trekking guide will meet you to provide essential guidance for your upcoming journey. If time permits, we'll also take you to Sindang Gile waterfall for a warm-up excursion before your Rinjani trek the following day. Afterward, we'll return to the provided hotel.
Day 1 – Senaru Village to Sembalun Crater Rim – Direct Trek Starts here:
Those choosing the Mt Rinjani direct trek option will be collected at approx 4.30am from hotels in Bangsal Harbour, Senggigi or Mataram. You will be transferred to Senaru/ Sembalun and arrive between 8:30-9:00am for briefing and breakfast.
Rise and shine at 6:00 AM to enjoy breakfast. Following breakfast, we'll transport you to the Sembalun village (elevation: 1100 meters) and assist with registration at the Rinjani Information Center.
Your trek officially commences from Sembalun village around 8:00 AM. We embark on a gentle ascent through open meadows. Approximately two hours into the hike, we'll arrive at Post 1 (elevation: 1300 meters), and another 40 minutes will lead us to Post 2 (elevation: 1500 meters). From there, we'll continue our journey to Post 3 (elevation: 1800 meters), where we'll pause for lunch.
After lunch and a well-deserved rest, we'll advance to the Sembalun crater rim (elevation: 2639 meters). This leg of the journey takes approximately three hours, including a challenging steep climb. The night will be spent camping on the crater rim, offering us stunning sunrise and sunset views.
Day 2 – Crater Rim, Summit, and Return to Sembalun Village
We'll rise at approximately 2:00 AM, surrounded by darkness, and your guide and porter will serve you a hot beverage and some light breakfast. The journey to the summit of Rinjani begins at 3:00 AM, commencing with a moderately challenging trek, followed by a longer, comparatively easier stretch. The final approach involves ascending steep volcanic scree, which can be loose.
By 6:00 AM, we'll reach the summit (elevation: 3726 meters), where you'll be treated to a splendid sunrise and panoramic views of Lombok Island, Bali Island, Sumbawa Island, and Segara Anak Lake.
Subsequently, we'll descend to the Sembalun crater rim within two hours and enjoy breakfast there. Then, we'll proceed with our descent to the village of Sembalun, which will take approximately five hours. From there, a vehicle will transport us to the village of Senaru, and we'll assist in your transfer to your next destination.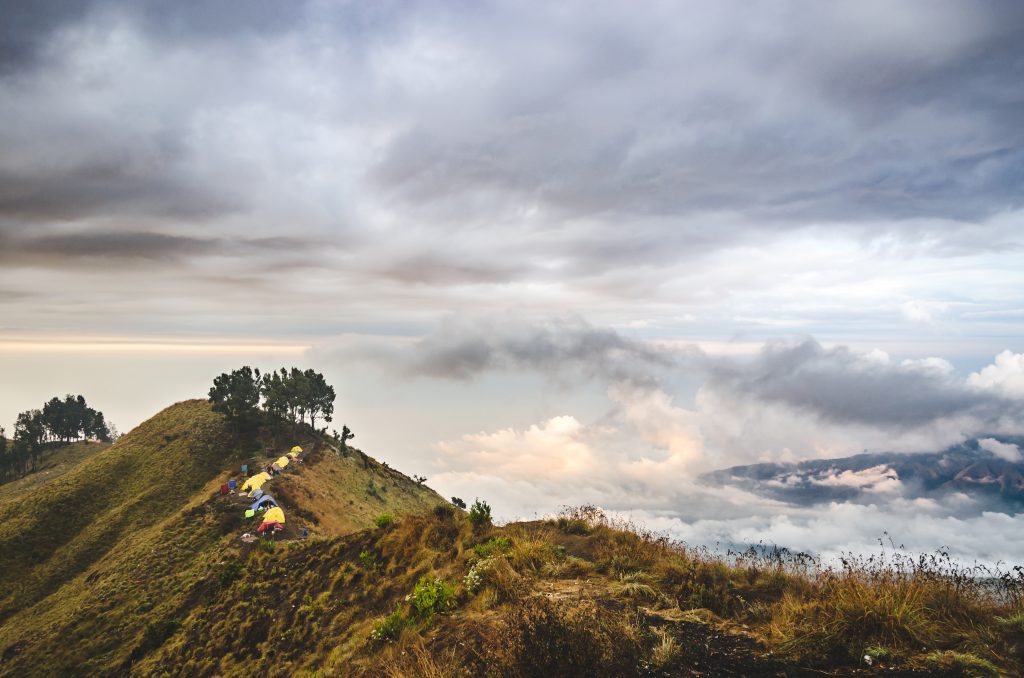 Includes:
Transport – collection and return from Lombok locations – Senggigi, Mataram, Bangsal Harbour (if coming from the Gilis).
1 nights' accommodation in Senaru before the trek (if this option is selected)
Trekking guide
Porters
Food and drink, 3 meals per day, plus snacks, tea and coffee (whilst on the trek)
Tent, toilet tent, sleeping bag and mattress
Entrance fees & tax for the national park
Excludes:
drink (the night before the trek)
Extra porter for your personal backpack
Guides and Porters Tipping (recommended – you'll soon see how hard they work!)
Head lamp/ hand torch
Camping chair
Small backpack for your personal items
Trekking shoes
Trekking jacket
Long pants/trousers

(Please note that much of the above can be rented upon arrival at an additional cost)
Useful things to bring:
Torch – hand held and/or head
Trainers or walking boots (advisable)
Toiletries
Sun block, hat, sunglasses
Spray/balm for sore muscles
Insect repellent
Camera
Electronics power bank
Small towel
2-3 t-shirts
Long trousers/ pants
Windproof jacket
2 pairs of shorts
Trekking poles
Sandals
Binoculars
Plastic bags for rubbish
Sample Hotels:
Pondok indah senaru – standard room
Sinar rinjani cottage – standard room
Bale kayu – standard room
Pondok guru bakti – standard room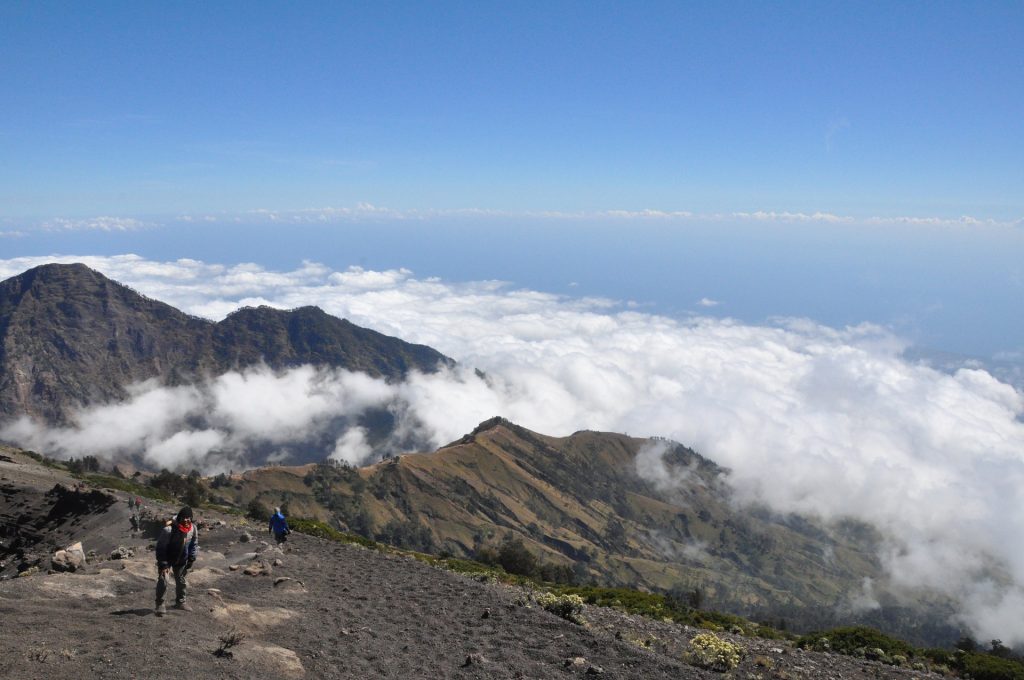 Additional Information
We can collect from Kuta Lombok, the Airport and other Lombok locations, however, we charge an additional 250K / per person.

Usually for our trekking groups, collection from Sengiggi, Mataram area & Bangsal Harbour will use different shuttle busses. On occasion, when trekking groups are small, these trips are combined which means that travellers collected from Sengiggi/ Mataram area will have a longer travel time because they will need to wait for travellers arriving on the first boat from the Gilis to arrive at Bangsal Harbour. This is done to keep the prices low for all travellers.