Go green with our Mount Rinjani trekking package!
This once in a life time experience includes climbing the 2nd highest volcano in Indonesia and planting a tree along the way. We created this package for those who are looking to make a positive impact to the local environment whilst also experiencing the best views Lombok has to offer – all whilst decreasing the risk of bush fire during the hottest months.
We work with the very best trekking company, they take a huge amount of responsibility for the environment and local community whilst also taking the very best care of our customers. After all, when you're hiking one of the largest volcanos in the country you'll need the highest levels of comfort, nutrition and expertise.
We offer both Private Packages (just you and your group) and Sharing Packages (you'll be put with another group of trekkers), with the option of Deluxe Class or Standard Class.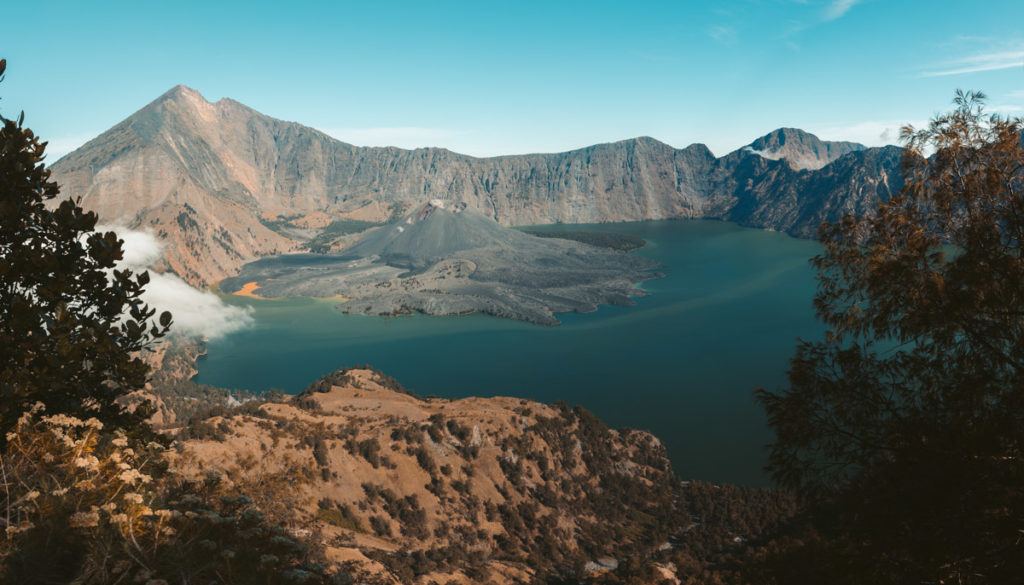 Crater Rim Trek – 2D/1N
The day before your trek you will be collected by private car (let us know where you need collecting from) and transferred to your hotel in Senaru where you will meet your trekking guide and porters who will brief you on the climb, helping you to prepare for your trip.
The Crater Rim Trek, provides spectacular views of sacred lake, Segara Anak, which is located within the volcano's crater. You'll be able to see the sunset over the 3 Gilis – Gili Trawangan, Gili Air & Gili Meno, as well as Bali's Mt. Agung, sunrise over the valley of Mt. Sanggkareyang, smoke rising from the new volcano in the middle of Lake Segara Anak. This is a gentler trek, recommended for beginners, and families with children (please note that children must be 7 years old and older to be eligible to trek). This trekking option starts and finishes in Senaru. Treks are 2 Day and 1 Night.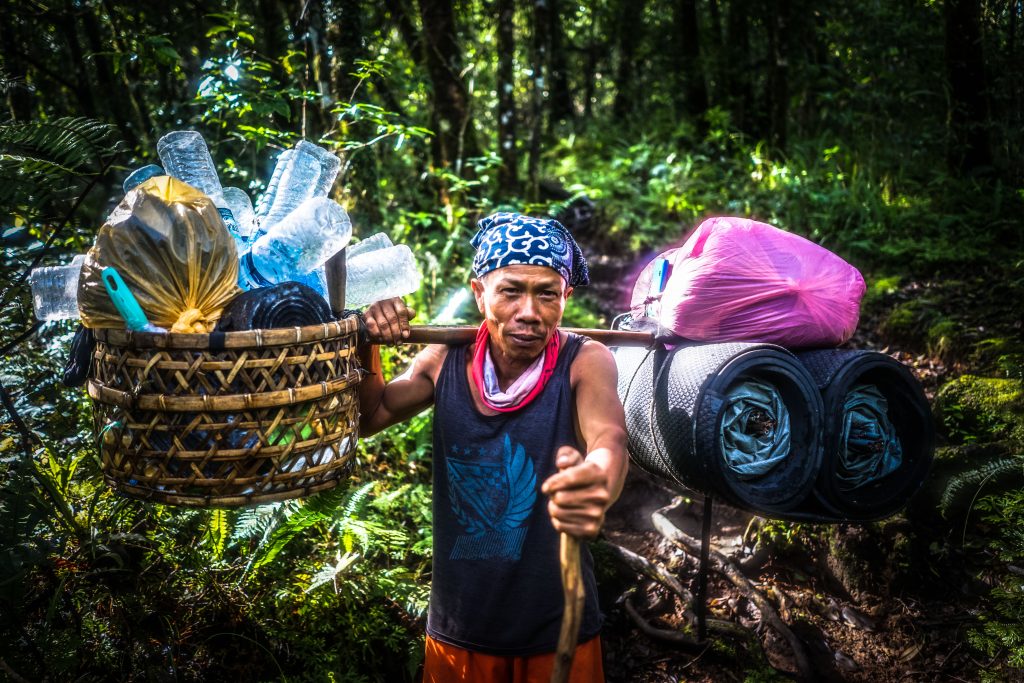 Day 1 – Senaru Village- Sembalun Village – Sembalun Crater Rim
Wake up at 6:00am and get breakfast at your hotel at around 6:30am – 6:45am, the car will be waiting for you and ready to bring you to Sembalun village this journey will take roughly an hour meaning you will arrive at approx 8:00am to register at the Rinjani Information Centre (1051m). You'll start the trek to POS 1 – Pemantauan (1300m), walking for about 2 hours. At POS 1 we'll take a 5 to 10 minute rest and have a snack and then continue to POS 2 – Tengengean (1500m) walking for another 1 hour. At POS 2 we'll have another short break for 5 to 10 minutes, and then continue our journey to POS 3 Pada Balong (1800m), walking for approx 1 hour.
We will rest for 2 hours at POS 3, and your guide and porters will prepare lunch, and a hot drink. After lunch and a rest, we will continue heading toward Sembalun Crater Rim – Pelawangan Sembalun (2639m), walking for another 3 hours. The trail gets quite steep here but there's beautiful scenery to take your mind off it. We will camp at Sembalun Crater Rim, then from here we can enjoy the awesome panoramic views. We'll see the sun set over Segara Anak Lake and the Crater Rim, Sembalun village, the Summit of Mt. Rinjani, and half of North Lombok.
Day 2 – Sembalun Crater Rim – Summit – Sembalun Village
We will wake up at 02:30 am and have a light breakfast. We will leave camp at 03:00 am and begin trekking to Mt. Rinjani's Summit (3726m) so as to watch the sunrise. We will be walking for approx. 3 hours & 20 minutes. The first stage is a moderate climb, while the second stage is a fairly easy but a long trek. The last hour is very steep and difficult as there are many loose stones, you will find that as you take two steps forward you will slip one step back.
Once you arrive at the Summit, you can see the whole of Lombok island, Bali, Sumbawa and Segara Anak Lake. You will get the feeling of being on the top of the planet, this is a life affirming experience as you realise just how small you are compared with the size of the world.
After watching the sunrise we will go down to the Sembalun crater rim and have a hot breakfast. After breakfast and a rest, we will then return back down to Sembalun village, having some lunch on the way down at POS 3 or 2, we will be walking for about 5 hours to get to Sembalun village. When we arrive our car will be waiting to bring everybody to Senaru to pick up luggage. We will then organise transfers to your next destination (please let us know where this will be).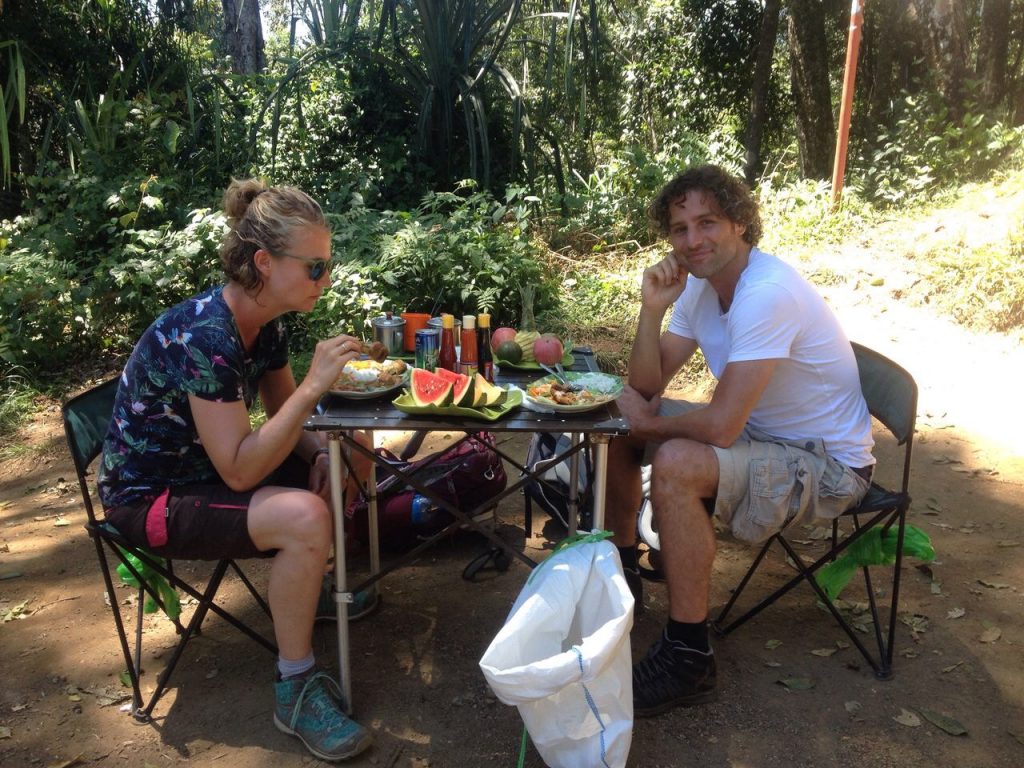 Includes
Transport – collection and return from Lombok locations
1 nights' accommodation in Senaru before the trek
Trekking guide
Porters
One small tree per person
Food and drink (whilst on the trek)
Tent, toilet tent, sleeping bag and mattress (6cm sponge mattress for standard package & 8cm sponge mattress for deluxe package)
Camping chair
Entrance fees & tax for the national park
First aid kit
Excludes
Head lamp/ hand torch
Small backpack for your personal items
Trekking shoes
Trekking jacket
Long pants/trousers
*Please note that most this can be rented upon arrival for an additional cost*
Airplane ticket
Extra porter for your personal backpack
Tips for guides and porters
Useful things to carry
Torch – hand held and/or head
Trainers or walking boots (advisable)
Toiletries
Sun block, hat, sunglasses
Spray/balm for sore muscles
Insect repellent
Camera
Electronics power bank
Small towel
2-3 t-shirts
Long trousers/ pants
Windproof jacket
2 pairs of shorts
Trekking poles
Sandals
Binoculars
Plastic bags for rubbish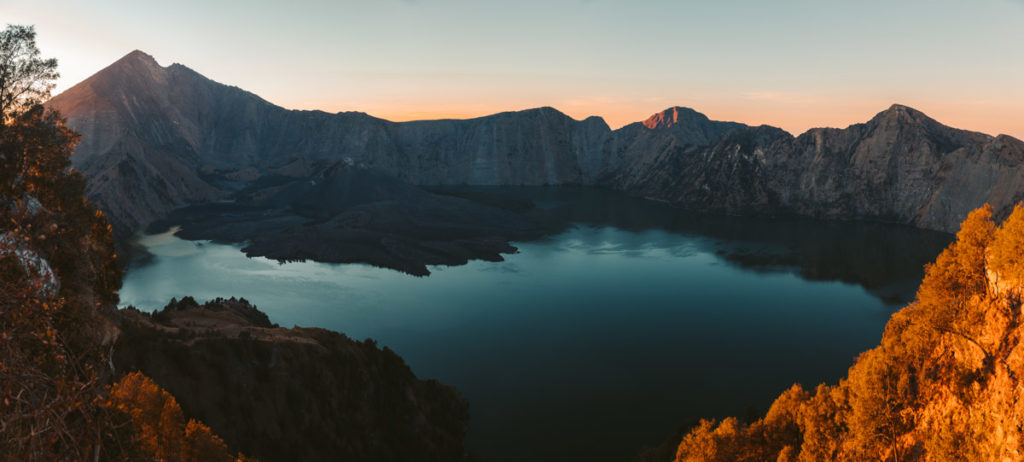 Sample meal plan for trekkers – Deluxe Package
Breakfast
Pineapple or banana pancakes
Cheese & tomato sandwich
Cheese & tomato omelette with fried potatoes
Toast with scrambled eggs
Lunch
Special fried chicken (or egg for vegetarians) with vegetables and rice
Special fried noodles with chicken (or egg for vegetarians) with with vegetables and crackers
Gado-Gado with tofu, tempe, boiled vegetables, boiled egg and rice
Special fried rice with chicken (or egg for vegetarians) with with vegetables and crackers
Dessert: Fruit – orange, apple, banana, pineapple
Dinner
Appetiser: Fried banana with cheese and chocolate
Special fried noodles with chicken (or egg for vegetarians) with with vegetables and crackers
Noodle soup special with boiled egg, vegetables and chicken
Chicken curry with vegetable and rice
Special fried rice with chicken (or egg for vegetarians) with with vegetables and crackers
Gado-Gado with tofu, tempe, boiled vegetables, boiled egg and rice
Snack: Popcorn
Soft Drinks
Hot Drinks
Tea
Coffee black or with milk
Hot milk
Hot chocolate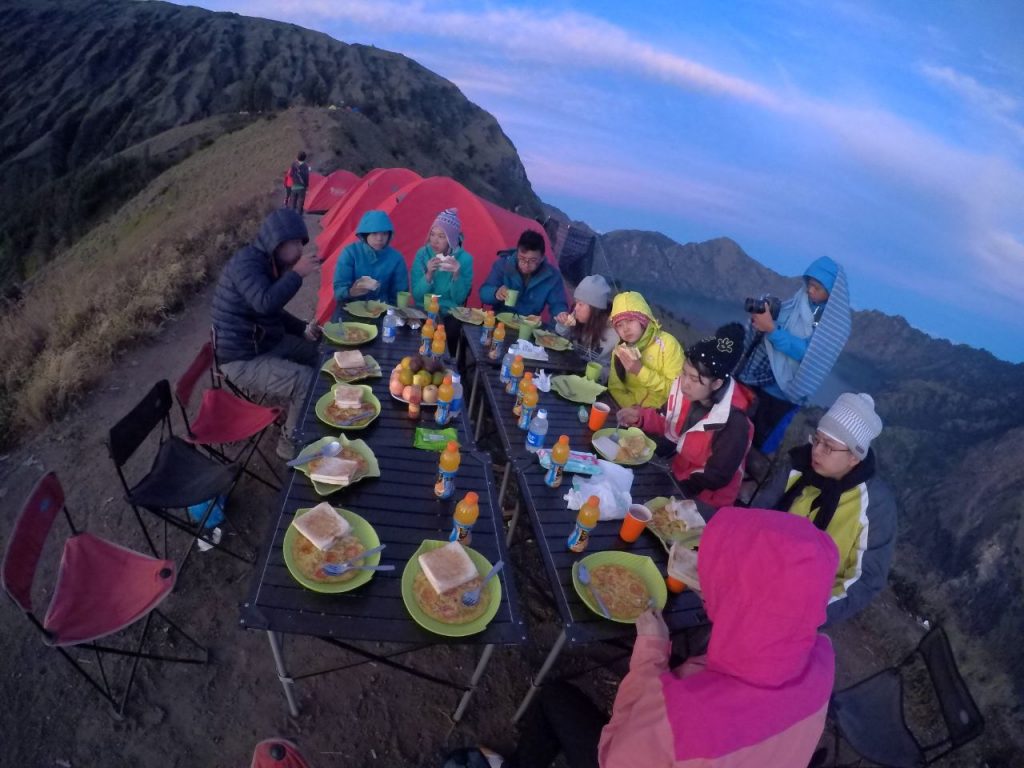 Sample Hotels for night before trek – Standard Package
Pondok indah senaru – standard room
Sinar rinjani cottage – standard room
Bale kayu – standard room
Pondok guru bakti – standard room
Sample Hotels for night before trek – Deluxe Package
Rudy's Bungalow – with hot shower
Pondok Senaru – with hot shower
Sinar Rinjani Cottage – with hot shower
Lembah Rinjani Villa – with hot
Agro Villa – with hot shower
Rinjani Lodge Senaru (additional 1.0M IDR for two people)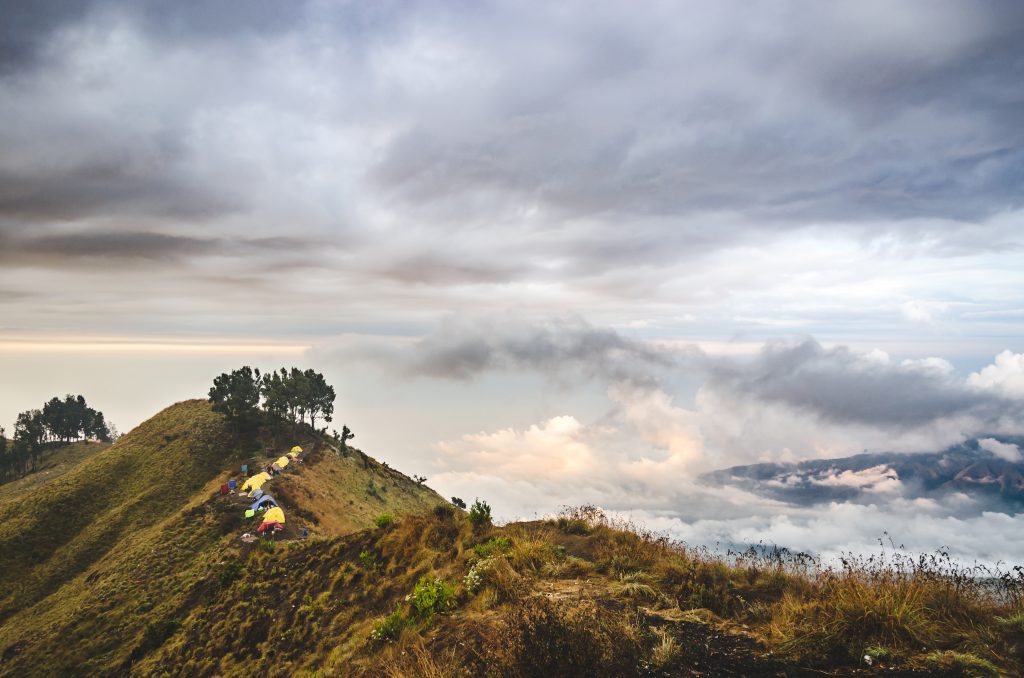 Note
Group sizes for the Sharing Package are usually between 4-6 people, with 1 guide and 2 porters.

For Private Treks, we use 1 guide and 2 porters for smaller groups and additional guides and porters for larger group bookings.

Pick up and drop off before and after the trek can be from/to Mataram, Sengiggi, Bangsal Harbour, Kuta Lombok and Lombok Airport. Let us know if you need to be collected from another location in Lombok, as this can be arranged also.