Discover the most beautiful secrets of the archipelago aboard stunning traditional sailing boats.
Whether you are dreaming of spectacular dives or treks, legendary surf sessions, relaxing yoga classes, or just to unwind surrounded by enchanting scenery, our cruises provide the most perfect setting to enjoy your favourite activity to the fullest.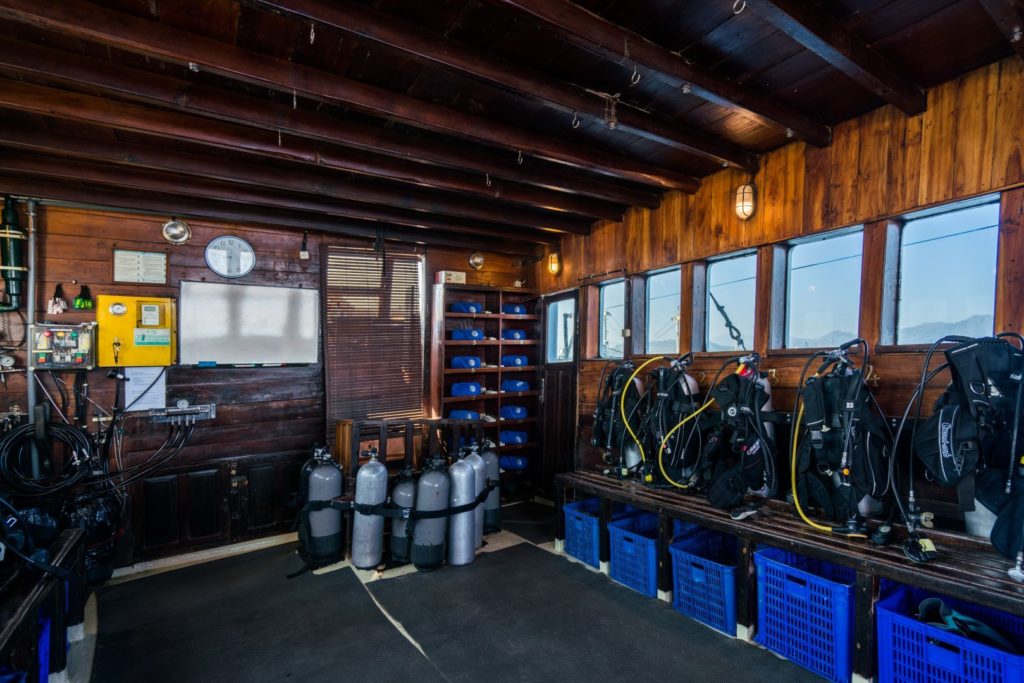 "Another way to discover Indonesia''
Carefully selected by our team to provide you with an ideal experience, our vessels offer a wide range of activities on board, on land and in the sea to fulfil all of your desires.
Embark on one of our authentic traditional Phinisi boats full of history to live a timeless cruise discovering the countless treasures of the Indonesian archipelago.
For unbelievable adventures and unforgettable memories, privatise one of our boats and enjoy an exclusive experience of Indonesia and the ocean. Contact us and we will make it happen!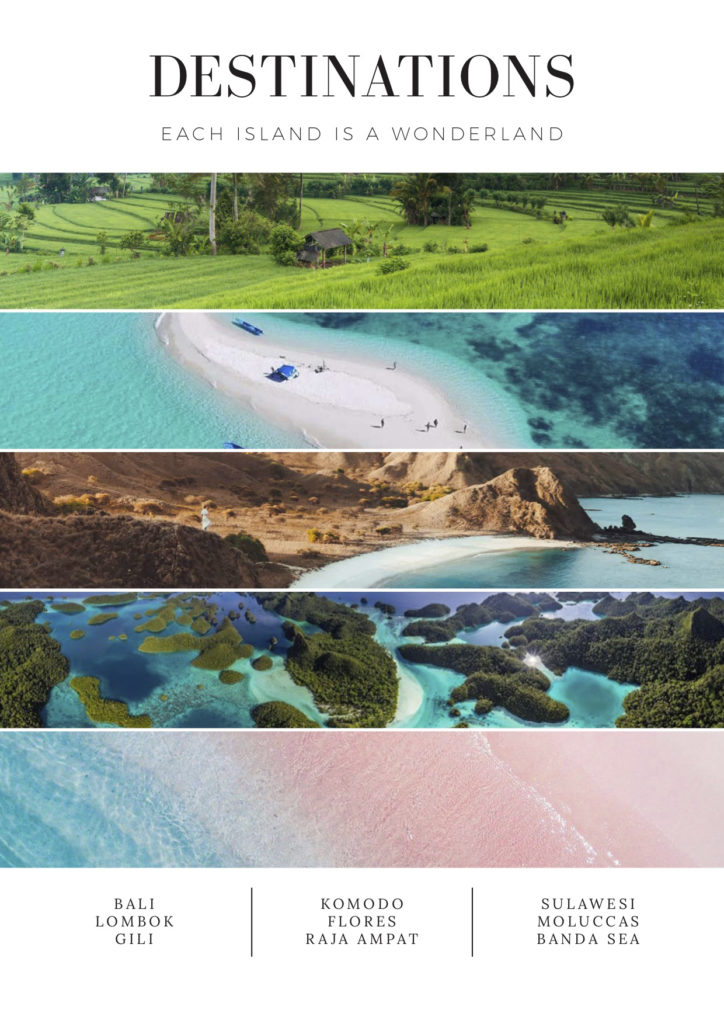 Standard – Charm in Simplicity
A choice of shared or private cabins & bathrooms, with or without air-conditioning, for an authentic adventure.
From 1.300.000 IDR per day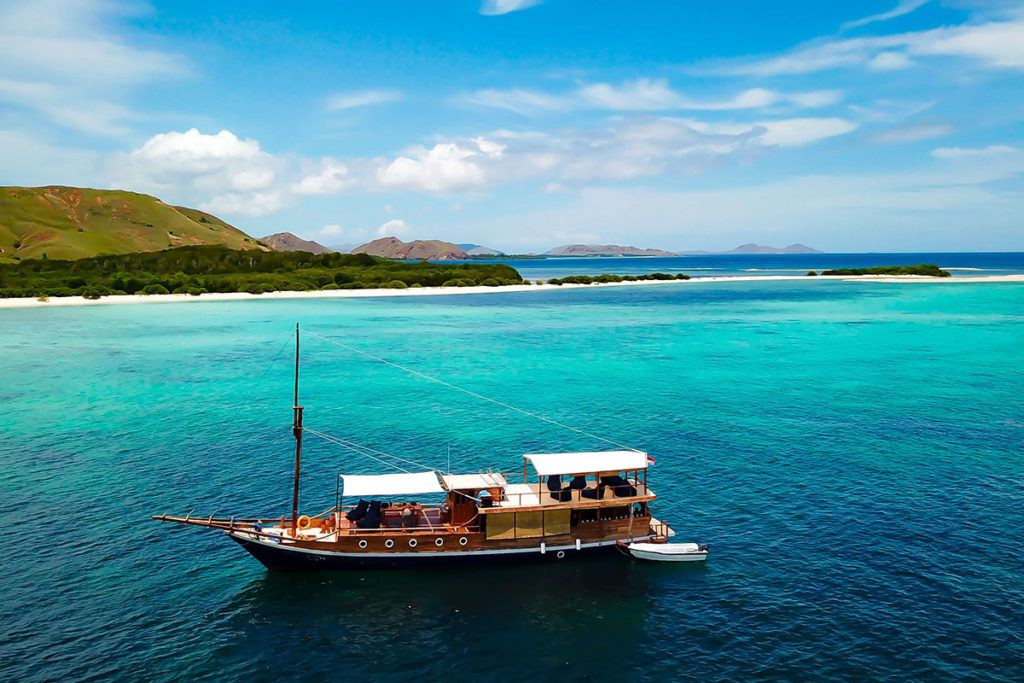 Comfort – Authenticity meets modernity
A choice of private or shared cabins & bathrooms, with hot water, air-conditioning and superior amenities, for a gracefully relaxing cruise.
From 3,050,000 IDR per day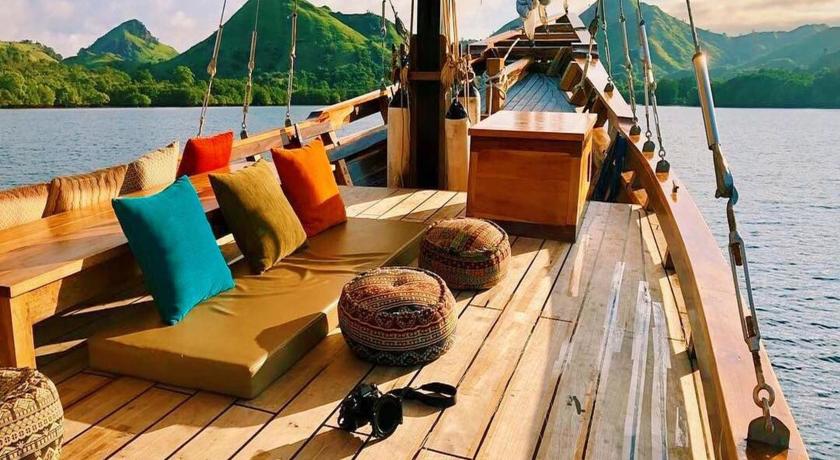 Luxury – Floating with majesty
A choice of private suites with bathrooms, hot water, air-conditioning and high- class amenities, for a voyage in an ocean of refinement.
From 5,230,000 IDR per day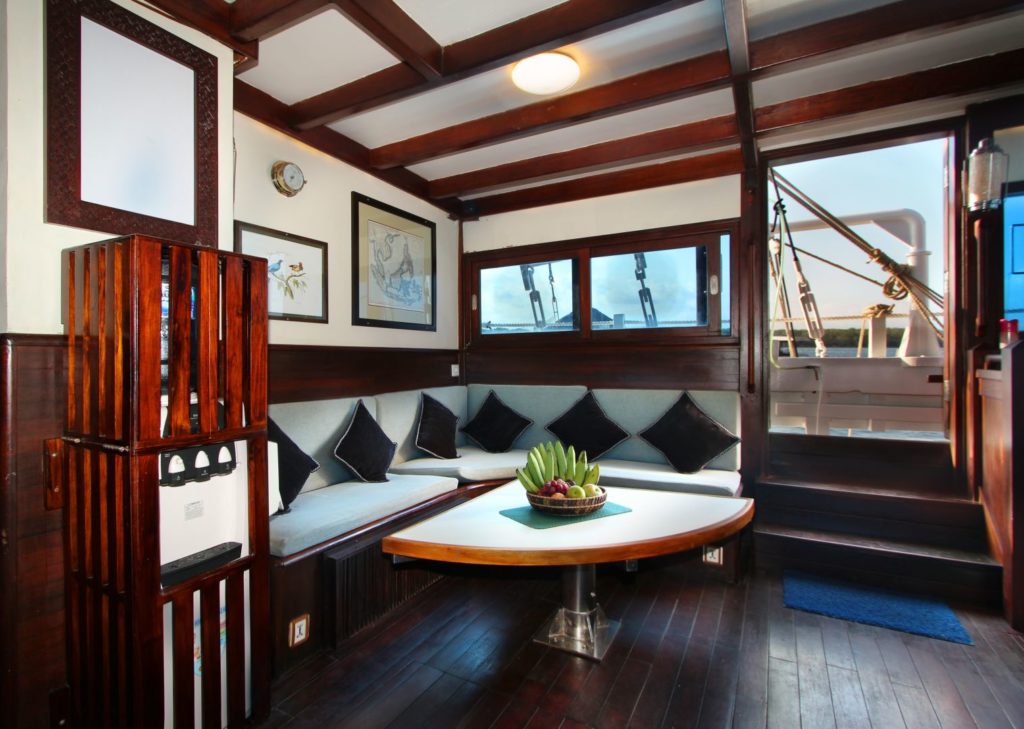 Komodo and Flores
The only place you can see living dinosaurs: Komodo Dragons. It also hosts excellent dive sites and the opportunity to play with giant Manta Rays.
Our cruise to Flores and Komodo National Park combines sea and land activities enabling you to explore the best that this magical land has to offer both above and below the surface!
There are 13 active volcanoes in Flores and volcano hikes are one of the main land attraction. Kelimutu is one of the most famous, and from its peak it offers a stunning view over the mystical three-coloured lakes. Make your cruise to Flores and Komodo a memorable trip! Explore the island's variety of cultures and visit traditional Flores' villages, hot springs and volcanoes! The sea will not disappoint you and you will be mesmerised by Komodo archipelago's magnificent bays and deserted beaches. This cruise to Flores and Komodo will bring you to small paradisiac islands where you will swim in turquoise waters surrounded by colourful fish!
Come aboard our cruise to Flores and Komodo and make a dream come true!
Many of our cruises to Flores starts from Labuan Bajo, the island's main hub and largest tourist town. Labuan Bajo is the starting point for excursions to Komodo and Rinca, where you will meet the famous Komodo dragons and swim with manta rays.
We also offer cruises to Flores and Komodo that bring you across the Lesser Sunda Islands from the Gili Islands to Labuan Bajo. You will cruise to Flores and Komodo aboard one of our sailing ships. Once in Flores, you will explore this wild island off the beaten track at your own pace.
Another remarkable cruise itinerary crosses the Ring of Fire, bringing you to see the hammerhead sharks in the Banda Sea. With departure from Maumere, this trip takes place during the mid-season (Oct – Nov & Apr – May). Our cruise from Flores to the Banda Sea also stops in Alor (Flores), the muck diving paradise.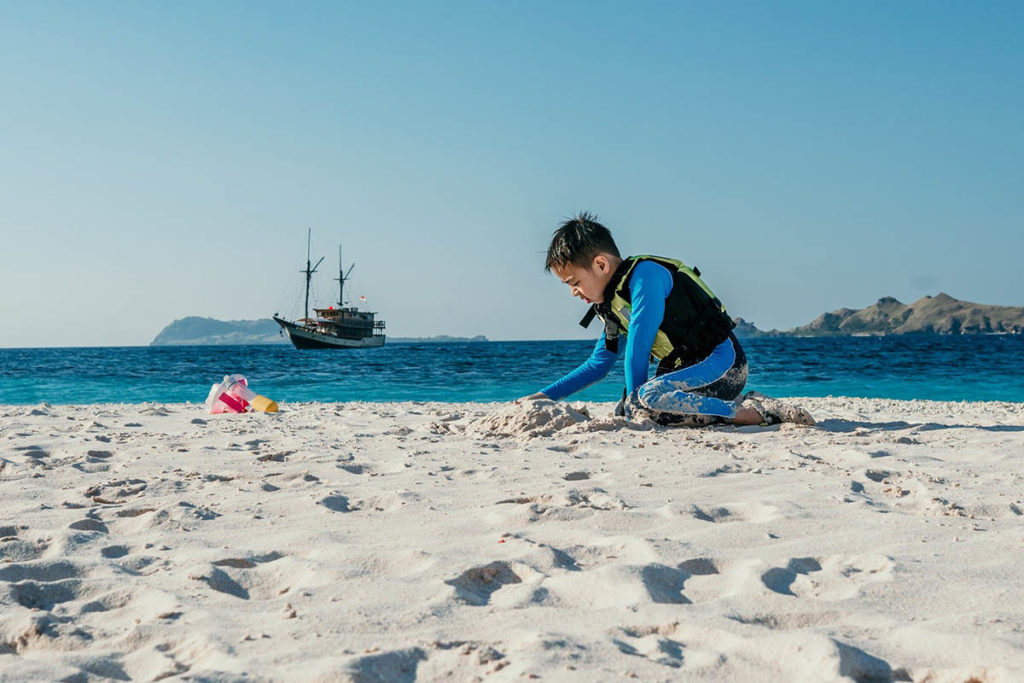 Papua and Raja Ampat
This cruise will bring you to the Earth's last unspoiled lands and untouched waters.
You will discover virgin nature and indigenous people such as the Dani, the Yali, the Lanis and many others recently discovered isolated tribes.
We will bring you to the heart of the Coral Triangle, one of the world's richest biodiversity hotspot. You will land at Sorong airport, the archipelago's administrative center of West Papua. From there, your cruise to Papua & Raja Ampat will bring you to explore 40 000 km2 of a diving Eden! Raja Ampat is one of the world's rare sites ranked 5*. It offers an outstanding environment that is a combination of emerald sea, lagoons, limestone islands, secret passages, mangroves and wild forests. This marine reserve preserves an eternal charm that will never disappoint you, even if you visit it a hundred times! Swim with mantas Rays, sharks, jacks, shoals of mackerels! Meet the wobbegong, an incredible specie of flat shark that lives in the region.
Discover a natural gem with an amazing aquatic world and fabulous birds! Get on a cruise to Papua & Raja Ampat and take a pledge to a marvelous journey into the wild.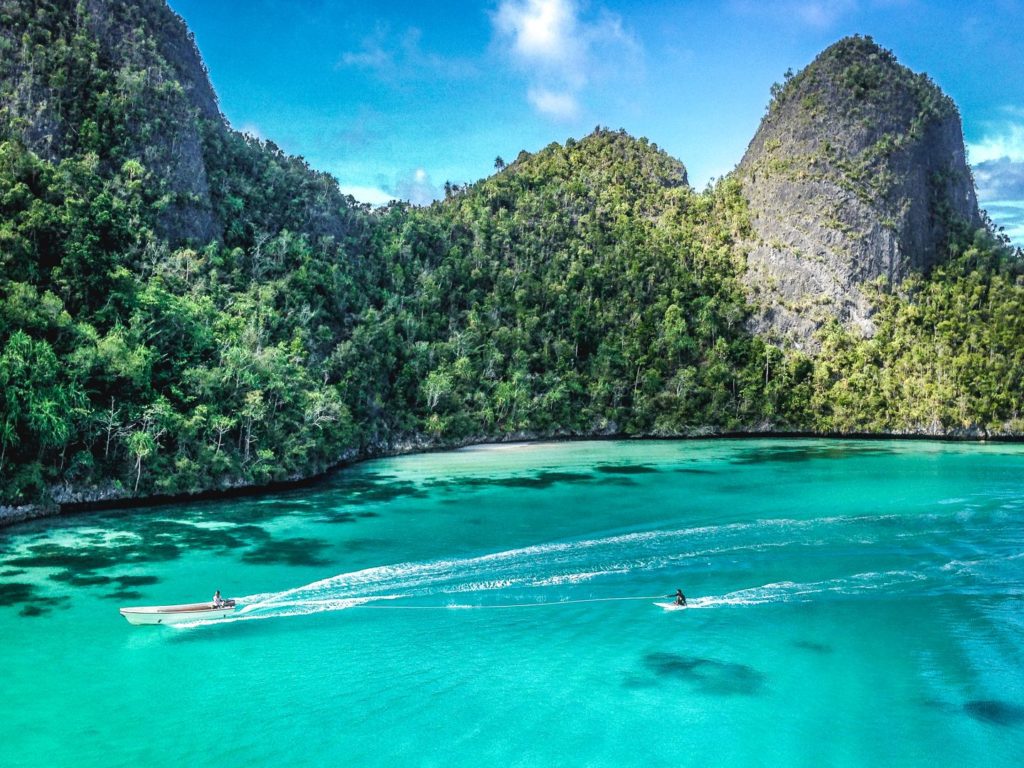 Kalimantan and Borneo
Your fluvial cruise to Kalimantan in Borneo will bring you to discover the land of the orangutang.
You'll enter the Province of Kalimantan in the cities of Balikpapan (North East) and Banjarsmasin (South West). Still quiet and less visited by tourists, Kalimantan is Borneo's Indonesian part. A fluvial cruise to Kalimantan in Borneo will bring you to discover a virgin land. You will silently cross lush rainforests and traditional villages in a unique natural environment. As you cruise along the hundreds of rivers, you will meet indigenous tribes and visit their traditional houses! You will discover incredible wildlife and flora in Tanjung Puting National Park. From orangutans to gibbons, crocodiles, lizards and many species of birds, you will meet myriads of tropical species!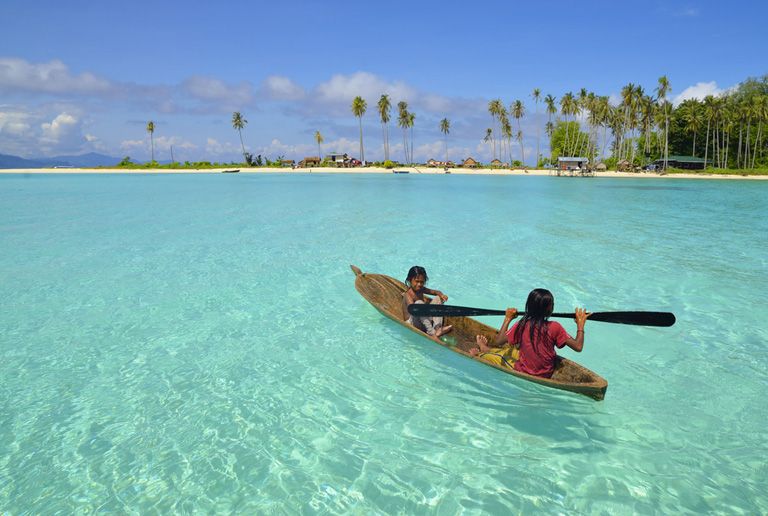 Please get in touch, using the contact form below, for more detailed itineraries, routes, schedules and confirmed price breakdowns.